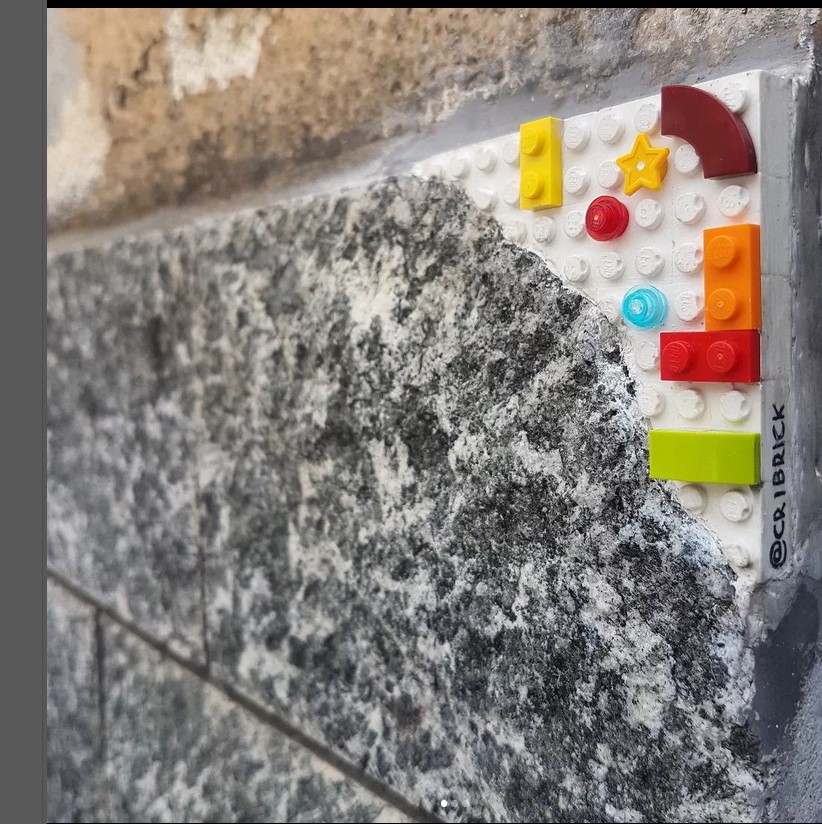 Cristian Bertolotto was born in Turin in 1979.
Self-taught artist who has always been in love with art, in 2009 he decided to follow his heart and began collaborating with national and international artists of the Piedmontese panorama on plaster and bronze works.
In 2015 he created an artistic duo and then continued alone from 2019 to pursue his goals. With the primary objective of creating public installations and raising awareness of important issues such as pollution, he illegally installs his works also in the city of Turin to create reactions in people.
His favorite material is plaster in all its shades, which rusts or becomes contaminated by Lego bricks in his time-worn "archaeological relics of the future".
He also has a passion for 80s / 90s games and has created a series of art toys called "FUTURE" ,born from one of the first games he received as a gift in those years.
He has also created works for Alessandro Cattelan (TV presenter), Reilly Opelka (Atp tennis player), Daniele Baselli (Serie A player), Jorge Martinez (former Juventus player) and participated in three auctions at the auction house Sant'Agostino of Turin.
IMMAGINATION IS MORE IMPORTANT THAN KNOWLEDGE !!!